Scott S. Harris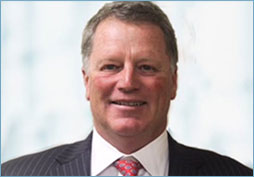 Scott S. Harris represents malpractice and personal injury claims for clients throughout Southern California, including Riverside, Los Angeles, and Palm Springs. His practice focuses on medical malpractice, personal injury, legal malpractice, and wrongful death. As a lifelong resident of San Diego, Scott Harris has been fighting for the legal rights of local residents who have been injured by the negligence or intentional acts of others. For more than two decades, Scott has been representing the interest of his clients during litigation, negotiation, and arbitration.
Attorney
Location:       San Diego, California
Phone:           (866) 934-2432
Fax:                (619) 238-1101
Email:            Email Me
Areas of Practice
Health & Health Care Law
Motor Vehicle Accidents — Plaintiff
Professional Malpractice Law
Legal Malpractice
Medical Malpractice
Personal Injury — Plaintiff
Bar Admissions
California, 1991
Education
Western State University College of Law, San Diego, California
J.D. – 1990
MORE INFO
California Kaiser Permanente Claims
If you wish to speak with an attorney who is a lifelong resident of San Diego, California, please contact the Law Offices of Scott S. Harris, APLC. I represent people in medical malpractice, personal injury, wrongful death, and legal malpractice claims. In fact, a large portion of my legal practice focuses on representing local residents in Kaiser Permanente Arbitrations related to their medical malpractice allegations. If you need a lawyer who will fight hard to protect your rights, please contact my office to schedule a free initial consultation. Please call 619-573-6034, toll free 866-934-2432.